Find Valuable Unclaimed Corporate Property & Abandoned Assets
Emptech can help you recover abandoned assets & unclaimed property from around the U.S. The states collectively hold about $40 billion worth of unclaimed property, with the number increasing by $5 billion a year.  Many common occurrences such as address change, name change, staff turnover, mergers & acquisitions as well as reporting errors trigger abandoned assets and unclaimed property.  We are experts in in recovery administration, handling all aspects including nationwide research, identification, evaluation, claim preparation, submission, follow-up and return of abandoned assets & unclaimed property for nonprofit and for-profit organizations.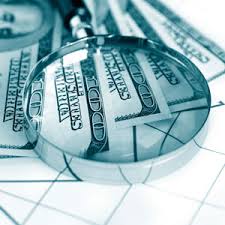 Contingency-Based Asset Recovery Program
Our team can identify assets through a nationwide audit of federal state, county and municipal agencies, looking for abandoned corporate assets & unclaimed property. Our review uses "smart search" processes where we analyze public and proprietary databases utilizing multiple search criteria including misspelled and related name search. After determining eligibility for recovery, we work to process the claim for the client. This process can take 60 to 180 days and requires very little of the client's time as Emptech is performing all the claim research, preparation, filing and follow-up in the background – following the unique rules and practices of each jurisdiction.
Key Process steps include:
Corporate Lineage and Geographic Mapping
To optimize your search range, we develop a corporate map of existing and predecessor / inactive legal entities that may be eligible for potential recovery rights.  We then match these entities with a geographic physical location map to further define target jurisdictions for review.
Abandoned Asset / Unclaimed Property Location & Match
Evaluating proprietary, national and regional databases, we search, locate and match assets that may be eligible for recovery.  Using our "smart search" processes, we search based upon known names, DBAs, misspelled names, acronyms and other structures to help create the greatest potential recovery yield.
We compile all applicable support documentation to meet the unique agency recovery filing requirements.  We prepare the claim package and, where applicable, submit and track the claim filing until Client monies are recovered and returned.
The recovery program is contingency-based, so there are no fees out of pocket. Fees typically range from 10% to 20% depending upon jurisdiction and type of recovery.
Consulting Services
Emptech also offers hourly or fixed-fee services to address unique or specific abandoned assets or unclaimed property issues.
For more information about Emptech's Corporate Asset Recovery Solutions, see our Frequently-Asked Questions.